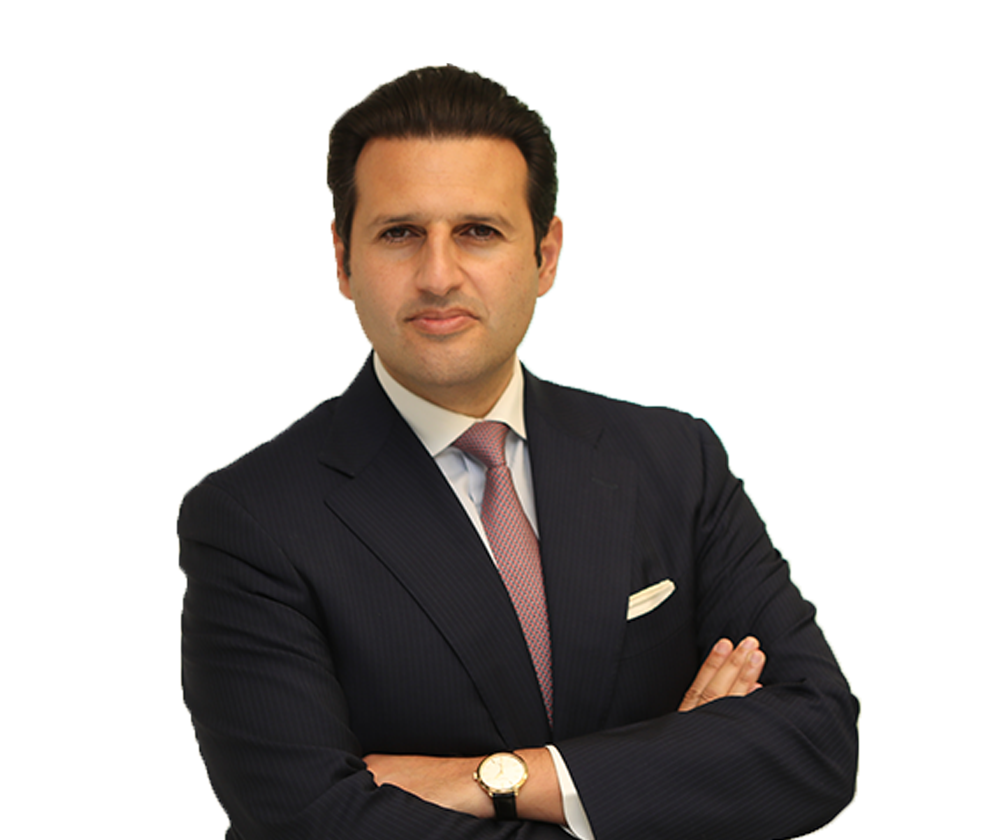 Ziad Obeid
"Very, very intelligent and exceptionally gifted"
Chambers Global
About
Our Managing Partner, Ziad Obeid is a dual-qualified lawyer with a civil engineering background and extensive cross-border experience gained through legal practice in Europe and the Middle East.
Identified among the world's foremost dispute resolution practitioners in GAR's Thought Leaders 2020, Ziad has notable expertise in international arbitration and cross-border dispute resolution proceedings. His experience covers cases brought under bilateral investment treaties, international legal instruments and contractual provisions across the real estate, reinsurance, construction, oil and gas, nuclear, power generation and telecoms sectors. He also advises on diverse public international law issues. He regularly acts as counsel, sole arbitrator, chairperson, or co-arbitrator in multifaceted international arbitrations conducted in Arabic, French, and English brought both ad hoc and under a variety of institutional rules and subject to a wide range of applicable laws from within the MENA region and beyond.
On the litigation front, Ziad has extensive experience acting in complex multi-jurisdictional disputes and large scale international civil and commercial litigations. He has been and continues to be involved in the representation of foreign states, major foreign public law entities and multinational companies before the Lebanese courts in high stake disputes involving intricate jurisdictional and substantive law considerations, including matters related to the recognition and enforcement of foreign awards and judgments in Lebanon, the enforcement of asset preservation orders, anti-suit orders, world-wide freezing injunctions and cross-border asset tracking issues and related litigation, investigations and fraudulent actions.
Ziad is the Chairman of the Chartered Institute of Arbitrators (CIArb) – Lebanon Branch, a fellow of the International Academy of Construction Lawyers, a member of the Task Force charged with proposing amendments for the revision of the ADR, Expertise and Dispute Resolution Rules issued by the International Chamber of Commerce in Paris, a member of the Editorial Board of the ICC Bulletin and Co-chair of SIAC's Users Council Committee for the Middle East.
Ziad has been consistently identified among the world's leading dispute resolution lawyers, featuring in Who's Who Legal surveys since 2011, and in the GAR's guide: Thought Leaders, as well as in its guide to the world's leading dispute resolution lawyers aged 45 or under. He is regularly identified by Chambers Global as a leading lawyer and is described as "very, very intelligent and exceptionally gifted."
Prior to joining Obeid & Partners, Ziad practiced for a number of years in the leading international law practice of Freshfields Bruckhaus Deringer LLP, based in Paris and thereafter in Dubai. At Freshfields, Ziad worked as part of teams advising on multi-million dollar cases brought under the ICSID Convention, UNCITRAL, LCIA, and ICC rules across the construction, oil and gas, power generation, and telecoms sectors.
Ziad graduated from the University of London, Queen Mary (Graduate Diploma in International Commercial Arbitration with a focus on construction and energy disputes), the Université Paris II-Assas (Masters of Civil Law), and the Lebanese University (Bachelor of Laws and Masters in Lebanese Law). He also holds a Bachelor of Civil and Environmental Engineering from the American University of Beirut and an Executive Education diploma from Harvard Law School.
Ziad is fluent in English, French, and Arabic.
Ziad is qualified to practice law both in Beirut and Paris and licensed in Dubai by the Legal Affairs Department.