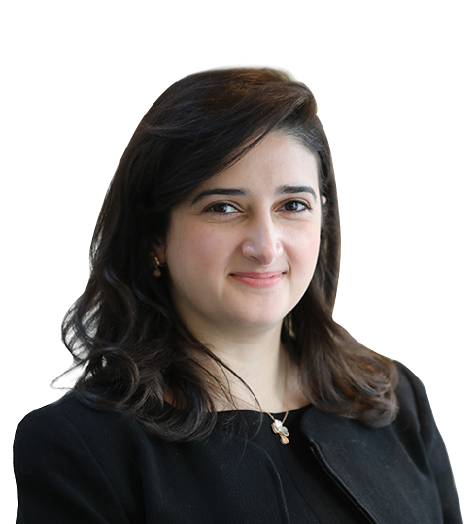 About
Dr. Zeina Obeid is a Partner in the Litigation & Arbitration Department.
Zeina has acted as lead counsel in major international arbitration cases across the MENA region. She also acts as arbitrator and as administrative secretary in several domestic and international arbitrations, both ad hoc and under international institutional arbitral rules including those of the ICC, DIAC, LCIA, CRCICA, BCDR-AAA, and DIFC-LCIA.
She represented clients in civil and commercial proceedings before the Lebanese courts in inter alia leasing, expropriation, commercial agency, insurance, real estate property disputes, notification and enforcement of foreign judgments and arbitral awards and actions for setting aside arbitral awards. She also advised international clients and startups on corporate structures in Lebanon and provided general advisory work on issues related to environmental law, anticorruption, data protection & privacy, pharmaceutical products, and franchising.
Zeina holds a PhD from the University Panthéon-Assas (Paris II) in France obtained with the highest honours, and an LLM from Columbia University in New York. She also holds a dual Master II in Business Law in the Arab Countries as well as in Arbitration & ADR obtained at the University Paris II and a Masters in Lebanese Law from the Lebanese University.
Zeina is qualified to practice law both in Beirut and Paris. She frequently publishes articles on various topics notably in arbitration. In 2017, she published her book "Setting aside arbitral awards in the Arab Countries", which has been cited as a reference book for practitioners around the MENA region.
She is very much involved in the pro bono activities of the firm. She provided legal advice to several NGOs and has mentored the Lebanese team in their participation in the annual Willem C. Vis International Commercial Arbitration Moot (the Vienna Moot), a highly prestigious competition that draws teams from universities all over the world to compete against each other before eminent arbitration practitioners.
She is a Fellow of the Chartered Institute of Arbitrators (CIArb) and member of the International Bar Association (IBA) where she holds the position of Officer in both the IBA Young Lawyer's Committee (as co-vice chair of the Outreach Committee) and the IBA Anti-Corruption Committee (as Middle Eastern representative).