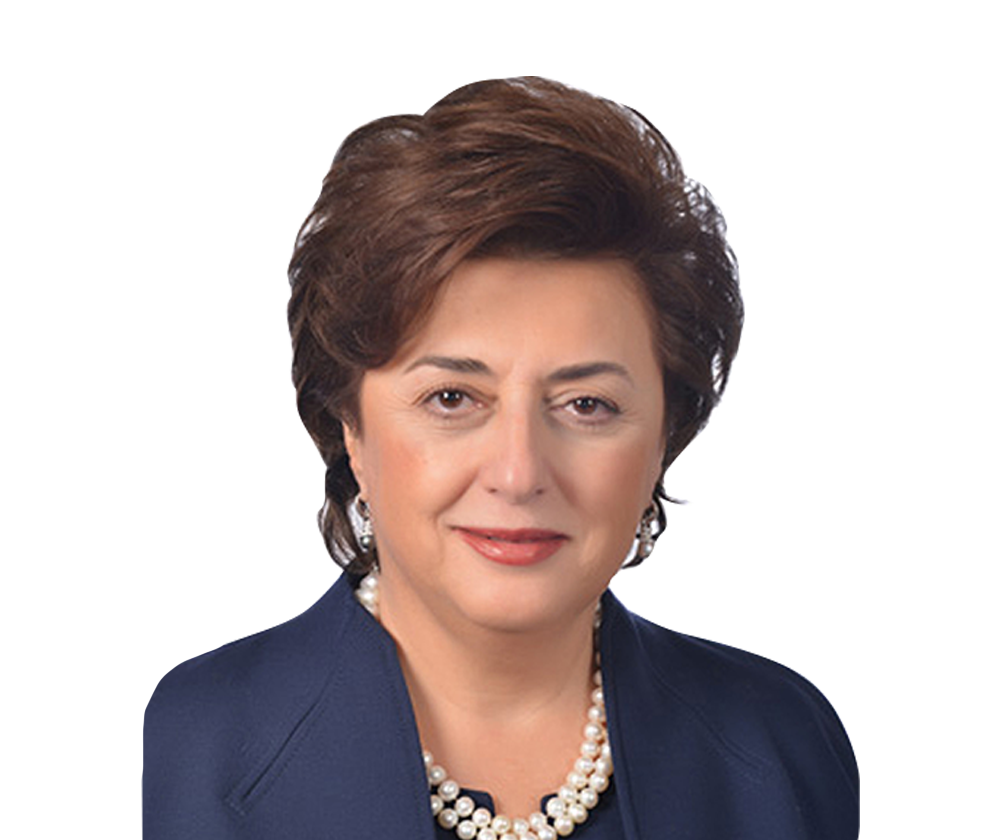 Prof. Dr Nayla Comair-Obeid
"Absolutely brilliant advocate relentless in serving her clients"
Legal 500

About
Professor Nayla Comair-Obeid is the founding partner of Obeid & Partners Law Firm and heads the firm's dispute resolution practice. She is a Professor of private law and international commercial arbitration at the Lebanese University – Faculty of Law, visiting Professor at University Panthéon-Assas Paris II, and lecturer at University of Oxford for the CIArb International Commercial Arbitration Diploma. She is also an Associate Member at 3VB Barristers Chambers in London.
Her areas of expertise range from international business law and Islamic and Middle Eastern legislation to franchising, shareholder issues, commercial representation, licensing, administrative law, banking, insurance, intellectual property, telecommunication, construction, complex civil litigation and corporate and financial disputes.
Over the span of her 40-year's career in litigation and international arbitration, Professor Comair-Obeid has represented major domestic and foreign corporate clients including states and governmental entities and has been, and continues to be, involved in the most significant disputes in the region and internationally.
Prof Comair-Obeid has been identified amongst the world's foremost arbitrator practitioners, and has been actively involved in more than 120 domestic and international arbitrations as a party appointed arbitrator, chairperson, sole arbitrator, counsel and expert in Arabic, French and English-language. These arbitrations were conducted both ad hoc and under a variety of International Arbitration Rules (ICSID, ICC, LCIA, DIAC, CRCICA, BCDR, DIFC-LCIA, UNCITRAL, etc.) and the applicable laws of various countries (Lebanon, UAE, Qatar, Syria, Tunisia, Jordan, Egypt, India, France, Bahrain, United Kingdom, United States, Switzerland, Libya, Nigeria, Republic of Guinea, etc.). She has been nominated Arbitrator Intelligence's Presiding Arbitrator of the Year for 2020.
Among the parties engaged in these arbitrations have been states and state entities, international investors, telecommunications corporations, construction companies, distributors of various kinds of goods and equipment, banks and financial institutions, real estate developers as well as hotel management corporations. In addition, she is often called upon as a legal expert on numerous aspects of Middle Eastern laws in foreign courts and arbitral proceedings.
Professor Comair-Obeid has authored The Law of Business Contracts in the Middle East (Kluwer Law) and numerous other publications in Arabic, French and English covering a range of legal fields including international contract law, international arbitration and Islamic finance. She is frequently invited to speak as a leading expert in her field and has held and continues to hold prominent positions in many of the major international arbitration institutions.
Professor Comair-Obeid is companion of the CIArb and has served as President of this institution in 2017. She was also the former Chair of the Institute's Board of Trustees.
Professor Comair- Obeid is also a member of Women's Leadership Board (WLB) of the Women and Public Policy Program (WAPPP) at Harvard Kennedy School (2021). 
Throughout her career, Professor Comair-Obeid has held and continues to hold pre-eminent positions in many of the major international arbitration institutions.
She has been appointed in 2019 as member of the ICC Executive Board and in 2018 as Member of the China's International Commercial Expert Committee of the Supreme People's Court.
She sits on the ICSID panel of arbitrators and is a member of the ICSID panel of conciliators designated by the president of the World Bank. She is a member of the council of the Institute of World Business Law of the International Chamber of Commerce (ICC) in Paris; Trustee of the Cairo Regional Centre for International Commercial Arbitration Board of Trustees; member of the LCIA Court in London, former commissioner of the United Nations Compensation Commission (UNCC) in Geneva; and former vice chair of the arbitration committee in the International Bar Association.
Professor Comair-Obeid obtained a D.E.A. in Business Law (1980), a Masters degree in Lebanese and French Law from St. Joseph University (Lebanon) and Lyon II-Jean Moulin University (France), and a PhD in Business Law from the University Paris II, Panthéon-Assas (1994).
Chambers Global has consistently singled out Prof. Comair-Obeid as "one of the most remarkable people in arbitration," "incredibly hard working" and "pre-eminent in her field." She has also been described as "one of the best arbitrators in this region," "one of the leaders in the region" and "an authority." In the most recent edition of Chambers Global 2020, sources commended her as the "grand dame of Middle East arbitration".
The 2018 edition of Legal 500 described Prof Comair-Obeid as bringing "an enormous reservoir of arbitral experience".
In 2019, WWL Thought Leaders Arbitration acknowledged Prof Comair-Obeid as a "legendary lawyer" who is "really prepared, knows the issues and gets it right".
In the 2020 edition of WWL, Prof Comair-Obeid was described as "a renowned international arbitrator" with "a mastery of arbitration issues" as well as "excellent knowledge of the legal aspects, be it civil or common law".
Professor Comair-Obeid is trilingual in Arabic, French and English. She admitted at the Beirut Bar and the Paris Bar.