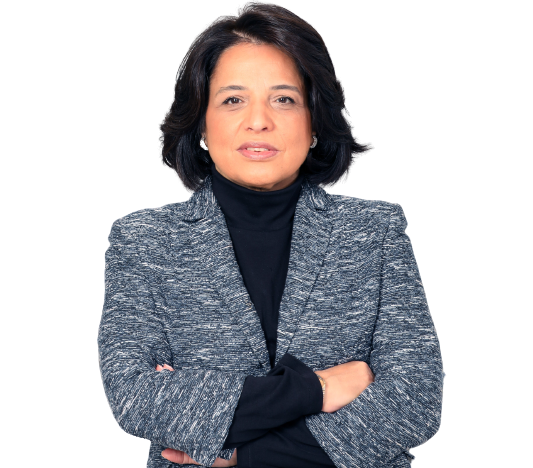 About
Honorary Judge Carla Kassis joins the team at Obeid & Partners as Senior Legal Consultant.
Judge Carla Kassis holds a distinguished legal profession with over three decades of experience in the field, and has made remarkable contributions to the Lebanese legal system. With a Master degree in Lebanese law from St.-Joseph University in Beirut and a Bachelor degree in law from the same institution, Judge Kassis has a deep understanding of the complexities of the legal system.
After being appointed as a judge in 1993, she has held several key positions in the Lebanese judiciary. In the last ten years prior to presenting her resignation in 2022 she has served as Attorney General at the Prosecutor General Office of the Court of Cassation, Counsellor at the Court of Cassation – civil and criminal chambers, and President of the Appeal Civil Court – per interim.
In her early career judge Kassis has been a Sole Judge of the civil court of Beirut handling cases related to civil status, leasing, and commercial contracts. She has also served as an Assessor Judge in the Civil court of first instance, commercial chamber of Beirut.
Judge Kassis is a Member of the Chartered Institute of Arbitrators (MCIArb) and has been elected as its Vice-chairman for the Lebanon Branch. She has also served as an Assistant Tutor for the entry course of the CIArb.
As a certified mediator, Judge Kassis has received training in mediation from the CPM, ICC Lebanon, CMAP France and ADR Centre in Italy. She was a member of the team in charge of elaborating the first draft law on Judicial Mediation in Lebanon that was submitted by the CPM (Centre Professionel de Mediation) on the 15th of June 2009.
She has participated in numerous conferences relating to money laundering, terrorism, and transnational continental crimes notably the EU CrimEX project.
Fluent in French, English, and Arabic, Judge Kassis is a well-respected member of the legal community and has made a significant impact on the development of the Lebanese legal system.