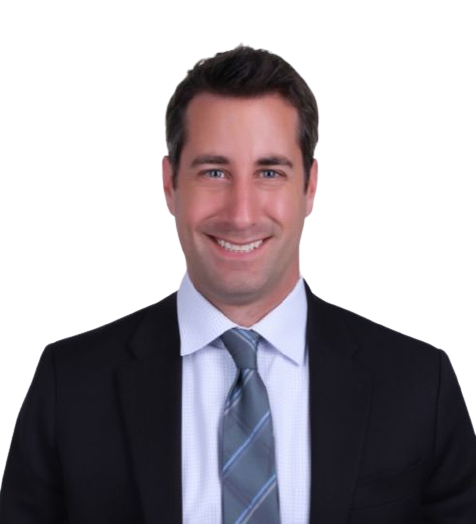 Bryan Dayton
"Fantastic work ethic and maintain[ing] a strong grasp of the detail." Global Arbitration Review
About
Bryan is a partner at Obeid & Partners. With over 15-years' experience in international arbitration and litigation, he has represented clients across a wide-range of industries including construction, chemicals, power plants, steel, oil & gas, and agriculture. These cases were conducted under a variety of institutional rules such as the ICC, LCIA, DIAC, SIAC, and SCC.
Bryan has substantial experience representing clients in the Middle East with extensive experience involving states and state-owned enterprises. Prior to moving to Dubai, Bryan was an experienced litigator representing clients before U.S. courts and administrative agencies, including the U.S. Supreme Court.
Bryan holds a B.A. in economics and political science (2000) from the University of Chicago and a J.D. from the University of Chicago Law School (2004). He is the author of numerous publications, including recently a co-editor of Dealing with Delay and Disruption on Construction Projects published by Sweet & Maxwell in 2020 in which he co-authored three chapters on time-related claims.
Some of Bryan's relevant experience includes representing:
A Saudi conglomerate against a major U.S. corporation in a DIFC-LCIA arbitration concerning investments made in a logistics and transportation business in Saudi Arabia.
A global construction contractor in relation to a +USD250 million dispute with a GCC government entity concerning the construction of the iconic Qatar National Library.
A joint venture of international contractors in successfully settling +USD 1 billion in claims with a GCC government entity regarding an iconic construction project.
An international hotel chain in a DIAC arbitration successfully defending claims of unlawful termination by one of its contractors.
French chemical company alleged to have misappropriated trade secrets from a joint venture in a successful +USD 1 billion Paris-based ICC arbitration.
A Michigan-based chemical company as claimant in a successful +USD 2 billion LCIA arbitration involving the breach of a joint venture agreement against the Government of a Middle Eastern country.
The Mexican tomato industry in successfully resolving a major international trade dispute.
ArcelorMittal Stainless Belgium NV before the US Court of Appeals for the Federal Circuit regarding various international trade issues.
Publications
Co-editor of the book, Dealing with Delay and Disruption on Construction Projects (Sweet & Maxwell, 2020) (with Kim Rosenberg and Erin Miller Rankin) and author of three chapters: Delay (Legal) (with Erin Miller Rankin), Quantum (Legal) (with Oliver Marsden and James Shaerf) and Quantum (Legal and Technical) (with Liam Holder)
Presentation to the SCL (Gulf), Suspensions and Terminations under KSA, Qatari and UAE Law, Webinar, September 2020
Presentation to LACIAC-ACEN Dispute Management Conference, Construction Contract Models, Lagos, Nigeria, January 2019
FIDIC Africa Contract Users' Conference, Making Claims under FIDIC Red Book (2017), Johannesburg, South Africa, October 2018
Global Claims: An Area Ripe for Development in Egypt and the United Arab Emirates (with Erin Miller Rankin), 4 BCDR International Arbitration Review 153 (2017)